| | | | |
| --- | --- | --- | --- |
| | | Василиса▶ Я жду вашего обращения. Что Вы хотите узнать? | |
| | | | |
Melissa Peterman | Biography, Movie Highlights and Photos | AllMovie AllMovie relies heavily on JavaScript. Please enable JavaScript in your browser to use the site fully.
AllMovie
New Releases
In Theaters
New on DVD
New to Stream
Discover
Genres
Moods
Themes
Action
Comedy Drama
Comedy
Horror
Thriller
Drama
Science Fiction
Romance
Adventure
Fantasy
Children's/Family
Crime
Western
Mystery
All Genres
Adrenaline Rush
Blood and Gore
Carnal Knowledge
Comedy on the Edge
Eyepoppers
Fantastic Reality
Head Trips
In the Mood for Love
Just for Fun
Nail-biters
Other Dimensions
Pick-Me-Ups
Tough Guys
Trashy
All Moods
Cinderella Stories
College Life
Demonic Possession
End of the World
Forbidden Love
High School Life
Kidnapping
Prostitutes
Sexual Awakening
Teachers & Students
Teen Pregnancy
Vampires
Witches
Zombies
All Themes
Articles
Features
Reviews
Lists
Watch Online
News
All Posts
Recommendations
Advanced Search
Facebook
Twitter
RSS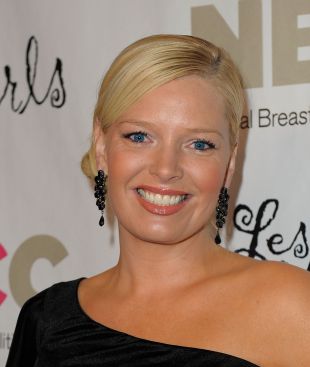 photo credit: Getty Images photo credit: Alberto E. Rodriguez/Getty Images Entertainment/Getty Images Watch or buy on:
Genres
Comedy
Subgenres
Domestic Comedy
Sitcom [TV]
Submit Corrections
Photo Gallery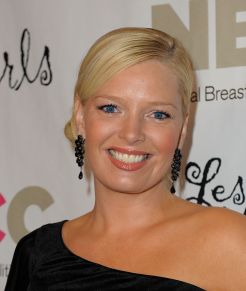 Melissa Peterman
Active - 1996 - 2018 | Born - Jul 1, 1970 in Minneapolis, Minnesota, United States | Genres -
Comedy
Overview

↓
Filmography

↓
Other Appearances

↓
Share on
facebook
twitter
Biography by Cammila Collar
Minneapolis native Melissa Peterman studied theater at Minnesota State University before moving into the professional sphere, starring in over 600 performances of the Hey City Theater production of Tony n' Tina's Wedding. Her first film role came in 1996, when she was cast as Hooker #2 in the Cohen Brothers classic Fargo . Peterman went on to find her big break with a starring role on the sitcom Reba in 2001. She would also appear in several popular shows over the coming years, like American Dad! and Rita Rocks . In 2009, Peterman took on hosting duties on the reality series The Singing Bee .
Movie Highlights
See Full Filmography
Factsheet Was an original member of the Minneapolis cast of Tony n' Tina's Wedding, playing Madeline Monroe for more than 600 performances. Made her film debut in Fargo (1996) playing a hooker. Joined the Minneapolis improv group Brave New Workshop in 1997. Has appeared as an opening comedic act for Reba McEntire, with whom she costarred in the sitcom Reba. Host of CMT's Singing Bee. Appeared in the online Web series Dusty Peacock. Hosted the CMT Music Awards red carpet program in 2010. Appeared in the short-lived 2011 CMT sitcom Working Class, along with Ed Asner.
AllMusic
|
SideReel
|
Celebified
About
|
FAQ
|
Copyright Policy
|

Advertise
|
Privacy Notice
|
Terms of Service
©2020 AllMovie, Netaktion LLC | All Rights Reserved
© 2014-2020 ЯВИКС - все права защищены.