| | | | |
| --- | --- | --- | --- |
| | | Василиса▶ Я жду вашего обращения. Что Вы хотите узнать? | |
| | | | |
Trump Approves Sale of Anti-Tank Weapons to Ukraine
Home
Voices
Videos
News
Books
Action
Donate
Mission
Links

Trump Approves Sale of Anti-Tank Weapons to Ukraine
Stephen Lendman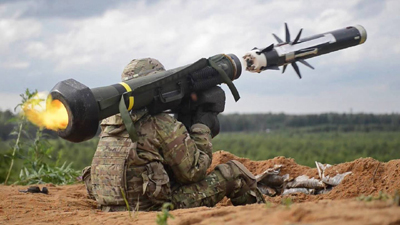 Washington has been supplying Ukrainian putschists with weapons and munitions since 2014.
They're used for naked aggression on Donbass, along with homeland repression.
In December, State Department spokeswoman Heather Nauert lied, saying the Trump administration is supplying Ukraine with "enhanced defensive capabilities as part of our effort to help Ukraine build its long-term defense capacity, to defend its sovereignty and territorial integrity, and to deter further aggression."
False! They're for offense, not defense. Ukraine's only enemies are invented ones.
Donbass freedom fighters want democratic rule Kiev rejects, governing ruthlessly, guilty of war crimes and horrendous human rights abuses.
Washington's 2014 Ukraine Freedom Support Act (UFSA) authorized lethal and non-lethal aid, including sniper and assault rifles, hand grenade launchers, mortars and shells, portable stinger missiles, anti-tank and anti-armor missiles.
Kiev aggression bears full responsibility for thousands of civilian deaths and injuries, victims of its ruthless agenda.
On Thursday, the Pentagon announced the sale of 210 Javelin anti-tank missiles and 37 launchers to Kiev, providing the regime with more firepower for naked aggression on Donbass.
Trump approved the sale in December. Congress rubber-stamps these deals routinely. Sales of weapons to conflict theaters perpetuate them.
Javelin anti-tank missiles and launchers may be used for a coming Kiev offensive - escalating conflict instead of adhering to Minsk ceasefire terms.
On Thursday, US-installed president Petro Pororshenko thanked Trump, turning truth on its head, saying "(o)nly unity and solidarity will stop the Russian aggressor (sic) and preserve the free world from his maniac ambitions!"
Moscow earlier denounced Washington for "cross(ing) the line" by arming Kiev - Deputy Foreign Minister Grigory Karasin saying weapons and munitions to the regime encourages the "force scenario."
Russian Senator Franz Klintsevich accused the Trump administration of "push(ing) Ukrainians forces to war."
Separately, Ukraine's Nazi-infested National Guard's Azov battalion is recruiting right-wing extremists in Britain to fight against Donbass freedom fighters - likely encouraged by ruling Tories and Washington.
Recruiting extremists is also ongoing in Germany and other European countries.
Years of intermittent aggression in Donbass left millions of Ukrainians in need of humanitarian aid, according to OCHA, saying:
"It is sobering to note that four years ago, Ukraine had no need of a humanitarian appeal. Yet today, 3.4 million Ukrainians need humanitarian assistance for their protection and survival, particularly in the eastern (Donbass) regions of Donetsk and Luhansk."
Besides thousands of deaths and injuries, an estimated 1.6 million Ukrainians are displaced nationwide - because of war and economic deprivation.
Thousands of Donbass homes, schools, and hospitals, along with electrical power and water facilities were severely damaged or destroyed.
Providing Kiev with greater firepower further fuels conflict instead of world community efforts to resolve it diplomatically - a notion Washington and its rogue allies reject.
-###-
Stephen Lendman lives in Chicago. He can be reached at lendmanstephen@sbcglobal.net.
VISIT MY NEW WEB SITE: stephenlendman.org ( Home - Stephen Lendman)

My newest book as editor and contributor is titled "Flashpoint in Ukraine: How the US Drive for Hegemony Risks WW III."
Listen to cutting-edge discussions with distinguished guests on the Progressive Radio News Hour on the Progressive Radio Network.
Permalink
No feedback yet
Comment feed for this post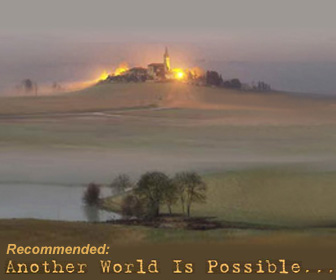 Voices
Trump Approves Sale of Anti-Tank Weapons to Ukraine
11 Nations Sign TPP Deal
Trump Agrees to Meet with North Korean Leader: Hold the Cheers
Trump Announced Steel and Aluminum Tariffs
Russia's March Presidential Election
Mapping Trump's Empire: Assets and Liabilities
Florida High School Shooting
Super Protest on Super Bowl Sunday
Making America Great Through Exploitation, Servitude and Abuse
Living in an Orwellian Tyranny
The FBI and the President – Mutual Manipulation
Syrian Air Defense Downs Israeli F-16
Billionaire Boom a Sign of Economic Failure
Russiagate, Trump, and an American Police-State?
Russia to Blame for Everything
The Opioid Epidemic in America - Killing One Million Workers: The Triumph of Capital (Creating a Domestic 'Shithole')
Blackouts and Flashpoints in 2018
Gallup: Americans Distrust News Media — Especially Online
Media Lies About Fake News
US Hostility Toward Russia Risks Nuclear War
Archives
Store
Privacy Policy
Newsletter
| | |
| --- | --- |
| Search the Site | Search the Web |
November 2019
Sun
Mon
Tue
Wed
Thu
Fri
Sat
<< <
> >>
1
2
3
4
5
6
7
8
9
10
11
12
13
14
15
16
17
18
19
20
21
22
23
24
25
26
27
28
29
30
Log in
XML FeedsRSS 2.0:
Posts
Atom:
Posts
What is RSS?

©2019 by thepeoplesvoice.org • Contact
FAIR USE NOTICE: This site contains copyrighted articles and information about environmental, political, human rights, economic, democratic, scientific, and social justice issues, etc. This news and information is displayed without profit for educational purposes, in accordance with,
Title 17 U.S.C. Section 107
of the US Copyright Law. Thepeoplesvoice.org is a non-advocacy internet web site, edited by non-affiliated U.S. citizens.
editor
ozlu Sozler
GereksizGercek
Hava Durumu
Firma Rehberi
Hava Durumu
Firma Rehberi
E-okul Veli
Firma Rehberi
© 2014-2019 ЯВИКС - все права защищены.