| | | | |
| --- | --- | --- | --- |
| | | Василиса▶ Я жду вашего обращения. Что Вы хотите узнать? | |
| | | | |
Links
Home
Voices
Videos
News
Books
Action
Donate
Mission
Links
Links
People
Abunimah, Ali
Bacon, David
Brazaitis, Tom
Chomsky, Noam
Cockburn, Alexander
Kelber, Harry
Klein, Namomi
Mercier, Rick
Monbiot, George
Moore, Michael
Nader, Ralph
Naiman, Robert
Newman, Nathan
Parenti, Michael
Pilger, John
Roddick, Anita
Sawin, Elizebeth
Shields, Mark
Smyth, Frank
Rockwell, Lew
Tomorrow, Tom
Weisbrot, Mark
Ziabari, Kourosh

Alternate Media
indexoncensorship.org
indymedia.org
newspapers.com
onlinenewspapers.com
politicalwire.com
purepolitics.com
rollcall.com
salon.com politics
slate.msn.com magazine
twnside.org
usnewslink.com
worldpress.org

News Services
AllAfrica
BBC News
Envirolink News
Environmental Media Services
Enviro Newsnet
GlobalInfo.org
Good News Agency
Institute for Public Accuracy
ipsnews.net
Daily/journalism.org
latimes.com
nytimes.com
stratfor.com
talkleft.com
uwire.com

Washington News
campaignline.com
cong. accountability Proj.
congress.org
fedstats.gov
hillnews.com
house.gov/floor
house votes
national press club
ncec.org
pollingreport.com
senate.gov
supremecourtus.gov
un news
rollcall.com
senate votes
thehill.com
thomas

War Pictures
albasrah.net
awitness.org
ogrish.com

Political
24 republican lies
americanpolitics.com
asticles.com
atwitsend.org
awolbush.com
evilgopbastards.com
failureisimpossible.com
firebaseskull.com
legitgov.org
lumpen.com
makethemaccountable.com
moveon.org
rushlimbaughonline.com
skeleton closet

Links Media
Foto Search Stock Photos
capitolstrategy.com
drudgeretort.com
onlinejournal.com

Search
blogdigger.com
commondreams.org
dogpile.com
excite.com News
google.com
google.com images
mamma.com
newstrove.com
yahoo.com

Sites of Interest
democratic action
amnesty international
center on budget policy priorities
citizens for tax justice
civilrights.org
coalition on human needs
commensense almanac
concordcoalition.org
corporate dirt archives
corporate welfare shame Page
corpwatch.org
costofwar.com
dare to dream network.net
doctorswithoutborders.org
dollarsandsense.org
east timor action network
environmental working group
erin
fairvote.org
freeburmacoalition.org
free Tibet
friends of the earth
globalissues.org
halliburtonwatch.org
hillnews.com
history/politics out loud
human rights watch
ifamericansknew.org
irancartoon.com
irc-online.org
judicial-inc
justwartheory.com
maryferrell.org
multinational monitor
new internationalist
knowthelies.com
oilempire.us
oxfamamerica.org
people for the americn way
publiceye.org
progress.org
proposition one
publiccampaign.org
sherriequestioningall.blog
space4peace.org
stopthebombs.org
sweat gear
talkleft.com
the american way
the super rich
third world network
tompaine.com
trainingforchange.org
union of concerned scientists
worldrevolution.org
warchild.com
who profits from war
worldwatch.org
purple hearts

Protest Action
archives.gov popular vote totals
contact your senators
online resources
protest.net
progressivesecretary.org
votenowar.org
votermarch.org

Progressive Activist
aclu.org
aspartame no
awolbush.com
endgame.org
jobs with justice
opensecrets.org
politicalinformation.com
traprockpeace.org

Drug War
common sense drug plcy
drcnet.org
fear.org
pbs.org frontline
the november coalition

Pro Democracy
citizens for legitimate government
democraticunderground.com
democrats.us
failureisimpossible.com
taylormarsh.com

Science
sciencedaily.com

Religion
biblestudytools.net
councilofchurches.org
exodus2006.com
greaterthings.com
religioustolerance.org
uruknet.info
Permalink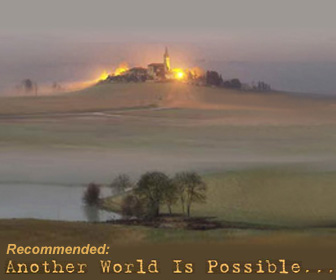 Newsletter
| | |
| --- | --- |
| Search the Site | Search the Web |
Privacy Policy
XML FeedsRSS 2.0:
Posts
Atom:
Posts
What is RSS?

©2019 by thepeoplesvoice.org • Contact
FAIR USE NOTICE: This site contains copyrighted articles and information about environmental, political, human rights, economic, democratic, scientific, and social justice issues, etc. This news and information is displayed without profit for educational purposes, in accordance with,
Title 17 U.S.C. Section 107
of the US Copyright Law. Thepeoplesvoice.org is a non-advocacy internet web site, edited by non-affiliated U.S. citizens.
editor
ozlu Sozler
GereksizGercek
Hava Durumu
Firma Rehberi
Hava Durumu
Firma Rehberi
E-okul Veli
Firma Rehberi
© 2014-2019 ЯВИКС - все права защищены.