| | | | |
| --- | --- | --- | --- |
| | | Василиса▶ Я жду вашего обращения. Что Вы хотите узнать? | |
| | | | |
Food - Greenpeace International
MenuClose MenuSelected: International Change Country
Act
Learn
Donate
Toggle search form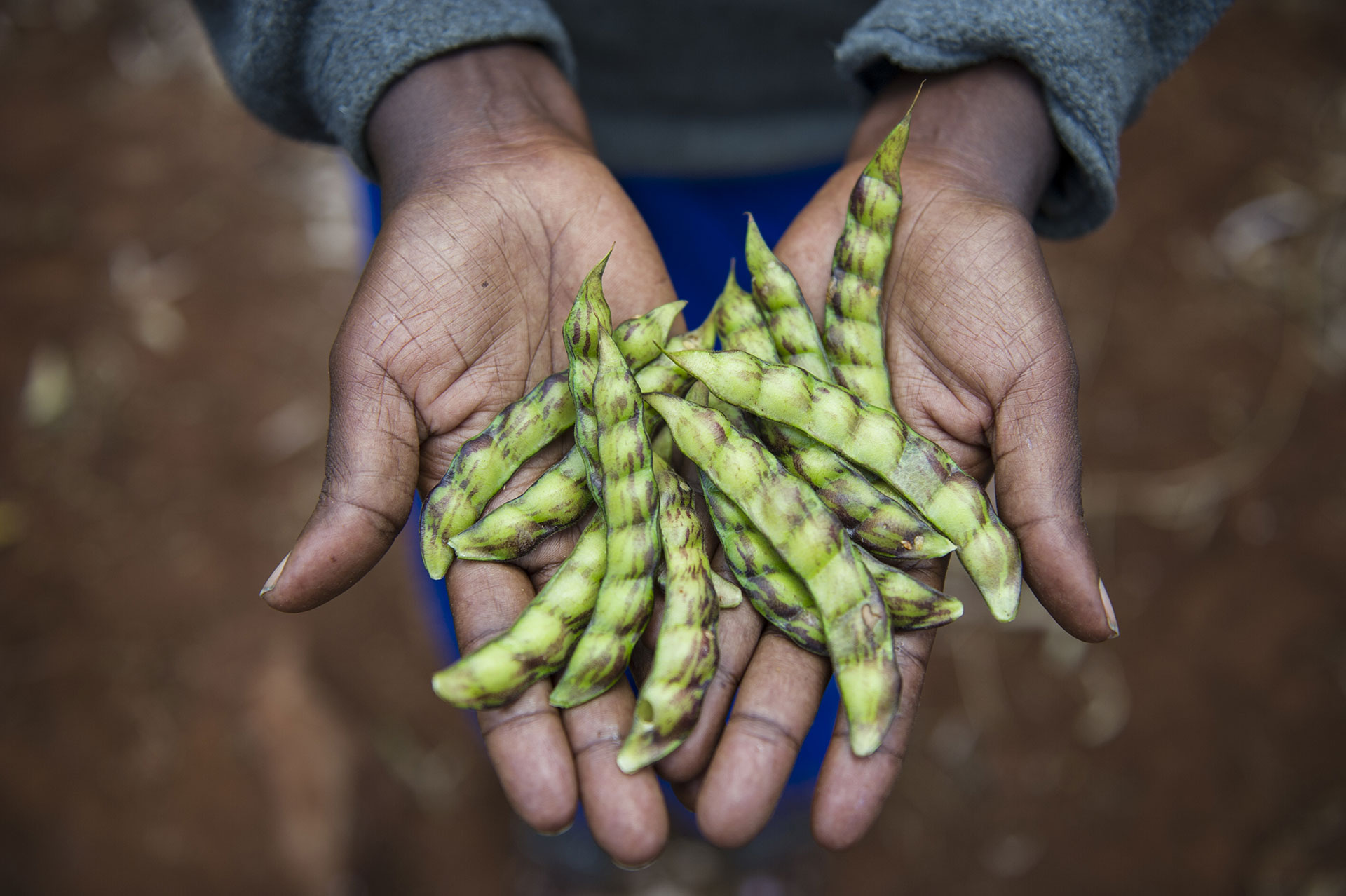 Nature
#Food
Food connects us and sustains us. A growing movement of farmers, citizens and entrepreneurs know a better food future is possible.
We need to reconnect with the food we eat. By making locally sourced, plant-based choices we can challenge the corporations that put profit before human and planetary health. We can stop them destroying ecosystems and driving climate change.
Industrial meat and dairy production are making us sick. Toxic pesticides pollute our communities. While corporations suppress healthy ecological farming.
Together, we're going to change the future of food.
Things you can doWe want you to take action because together we're strong.
#Consumption
#Food
Eat less meat, more plants, tell your friends
The meat and dairy industry's relentless quest for profit is putting all of us at risk.
Take Action
#Climate
#Consumption
#Food
Reconnect with food
Right now, most of us don't know where our food comes from.
Take Action
#Food
Save the bees
Some pesticides pose direct risk to pollinators.
Take Action
Latest Articles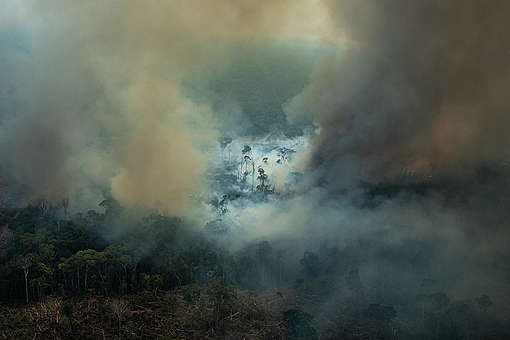 Press Release
#Climate
#Food
#Forests
Greenpeace calls on fast food giants to take a stand against Bolsonaro's Amazon destruction
"Fast food companies buying from Brazil cannot continue business as usual while the biggest rainforest in the world is burnt down for cattle farms."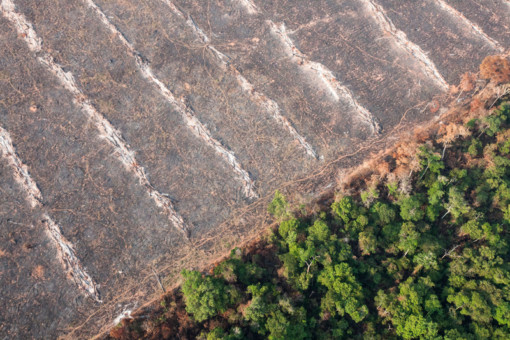 Press Release
#Climate
#Food
#Forests
Deforestation, meat production driving climate crisis 
This report is the most comprehensive scientific assessment of climate change and land to date and delivers a strong message to governments.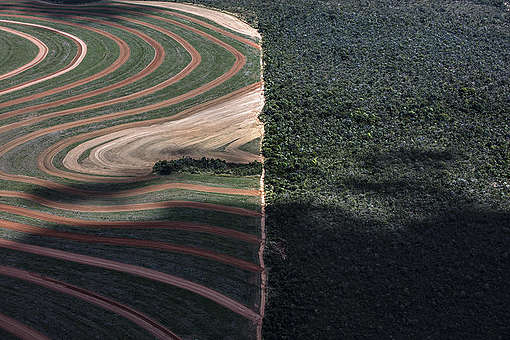 Press Release
#Climate
#Food
#Forests
Climate crisis: IPCC to expose grim reality of deforestation and meat production
"This is a crisis of our own making, but it's also a crisis we can solve if we act now. After decades of overconsumption our society needs to shift towards…
Publications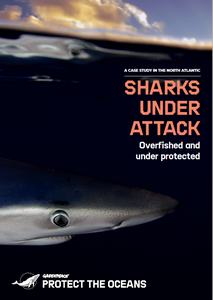 Sharks Under Attack
June 2019
Shark catches must be dramatically reduced if we want to see healthy oceans for future generations.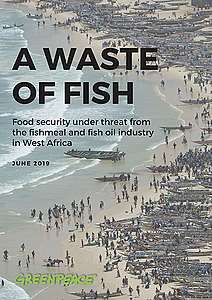 A Waste of Fish
June 2019
Regional fish stocks essential to food security and livelihoods of communities in West Africa are under threat from the fishmeal and fish oil industry.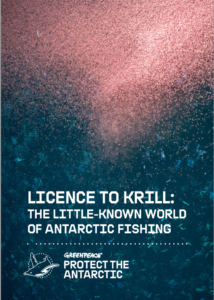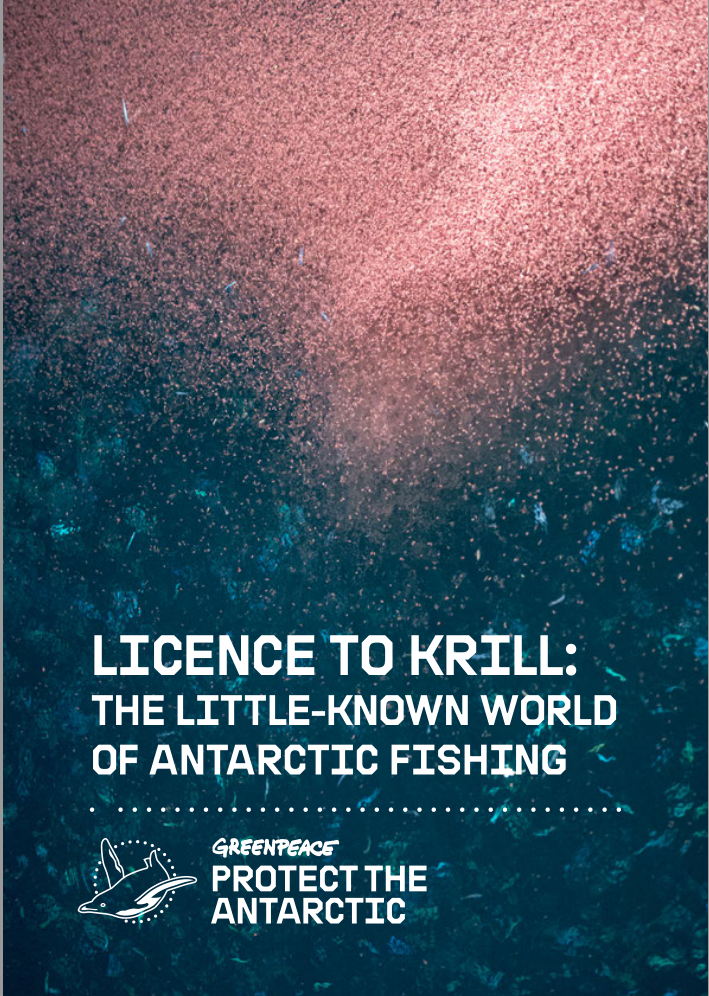 Licence to Krill
March 2018
Greenpeace investigations reveal how krill-fishing companies are expanding operations in the fragile Antarctic ocean, putting an entire food web at risk.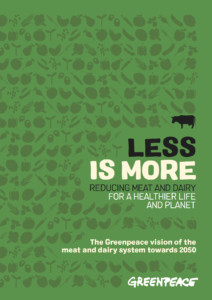 Less Is More
March 2018
Reducing meat and dairy for a healthier life and planet — the Greenpeace vision of the meat and dairy system towards 2050.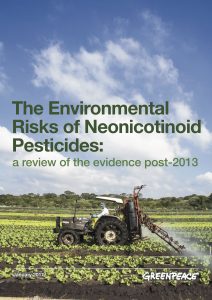 The Environmental Risks of Neonicotinoid Pesticides
January 2017
Neonicotinoid pesticides were first introduced in the mid-1990s and since then their use has grown rapidly so that they have become the most widely used class of insecticides in the…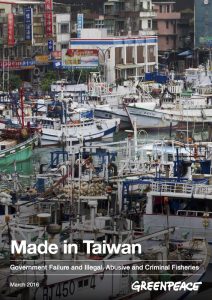 Made in Taiwan
April 2016
Illegality and criminal wrongdoing in Taiwanese fisheries are increasingly well documented. Yet too often these very serious problems are reported and dealt with by Taiwanese authorities as if they were…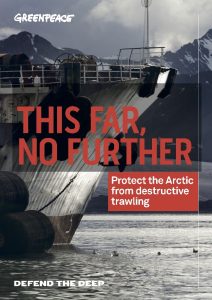 This Far, No Further
March 2016
Investigations by Greenpeace have shown industrial fishing fleets using destructive bottom trawling are invading previously pristine areas of the Barents Sea in the Norwegian Arctic.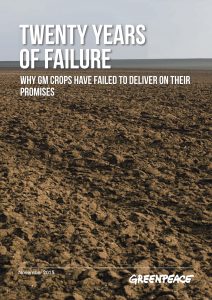 Twenty Years of Failure
November 2015
Twenty years ago, the first genetically modified (GM) crops were planted in the USA, alongside dazzling promises about this new technology. Two decades on, the promises are getting bigger and…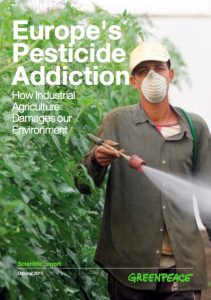 Europe's Pesticide Addiction
October 2015
Europe's dependency on chemical pesticides is nothing short of an addiction. Crops are routinely doused with a variety of chemicals, usually applied multiple times to single crops throughout the whole…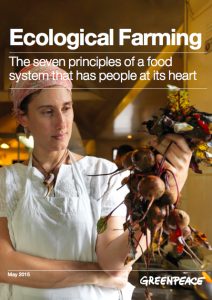 Ecological Farming: The seven principles of a food system that has people at its heart
May 2015
We are living with a broken food system. It needs to be replaced urgently for the benefit of all people, and the planet. Greenpeace's Food and Farming Vision describes what…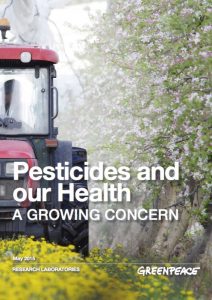 Pesticides and our Health
May 2015
Since 1950 the human population has doubled, yet the area of arable land used to feed these people has increased by only 10%. There are huge pressures to provide food,…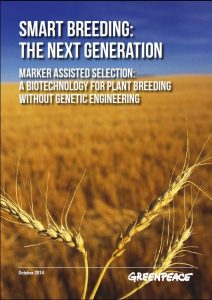 Smart Breeding
October 2014
GE crops are very limited in sophistication, being almost completely dominated by herbicide tolerance and insect resistance traits. Could the numerous tools of biotechnology deliver better outcomes? This report tries…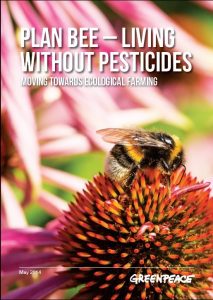 Plan Bee – Living Without Pesticides
May 2014
The drastic decline of wild and managed bee populations recorded in recent years in Europe and North America is alarming given our reliance on these insect pollinators for biodiversity and…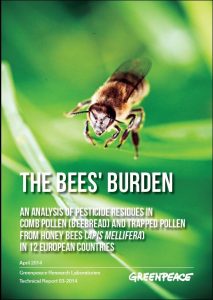 The Bees' Burden
April 2014
This study reports concentrations of pesticides found in pollen brought back to hives by foraging bees, and sampled using pollen traps or direct from the comb. This is one of…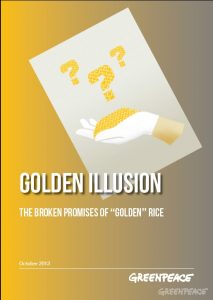 Golden Illusion
October 2013
GE 'Golden' rice is a genetically engineered (GE, also called genetically modified, GM) rice variety developed by the biotech industry to produce pro-vitamin A (beta-carotene). Proponents portray GE 'Golden' rice…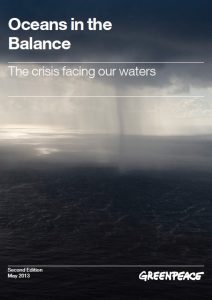 Oceans in the Balance
May 2013
Every second breath we take comes from the ocean. Billions of people rely on our oceans for their food and for employment. In return, we are plundering the oceans of…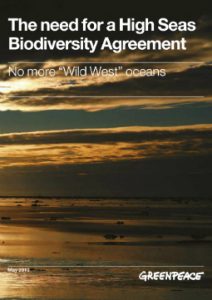 The Need for a High Seas Biodiversity Agreement
May 2013
The current way of managing the high seas puts short-term corporate interests before the long-term health of our oceans. Unless action is taken to restore and protect the health of…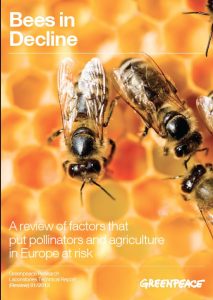 Bees in Decline
April 2013
Honeybees and wild pollinators play a crucial role in agriculture and food production. However, the current chemical-intensive agriculture model is threatening both, and thereby putting food supply at risk.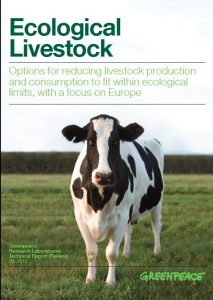 Ecological Livestock
February 2013
Human pressure on the planet is reaching a scale that could compromise the stability of the Earth's systems. A group of influential scientists have recently identified nine planetary boundaries related…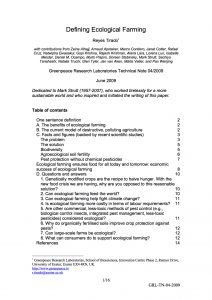 Defining Ecological Farming
May 2011
Ecological Farming ensures healthy farming and healthy food for today and tomorrow, by protecting soil, water and climate, promotes biodiversity, and does not contaminate the environment with chemical inputs or…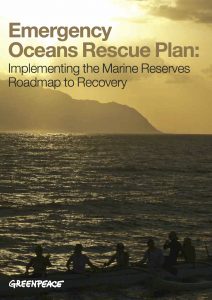 Emergency Oceans Rescue Plan
October 2010
Our oceans are in crisis. Hardly a week goes by without another major study linking the loss of marine biodiversity with human activity. Scientists repeatedly warn that many ocean ecosystems…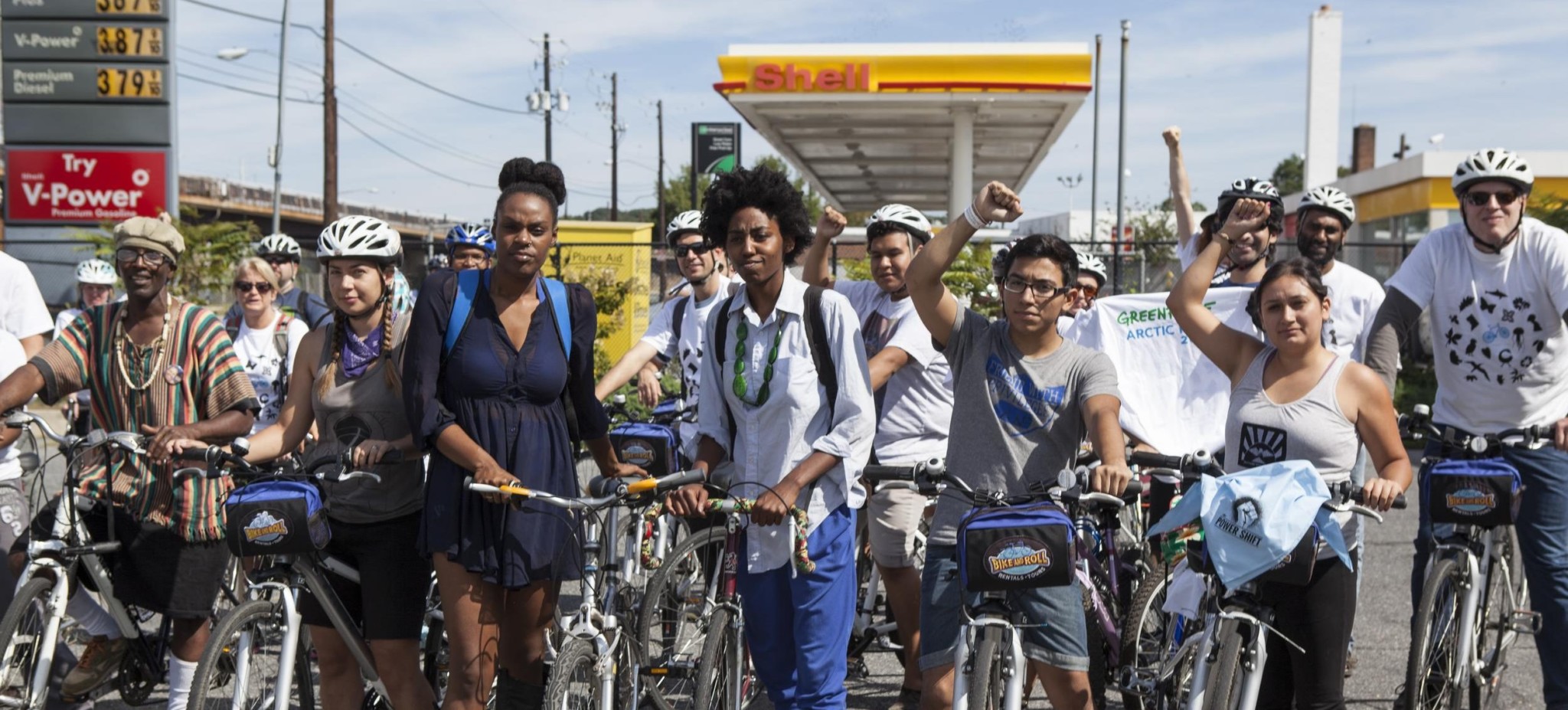 Facebook
Twitter
Youtube
Instagram
Linkedin
About Us
Contact Us
Press Centre
Jobs
Sitemap
Privacy and Cookies
Copyright
Terms
Community Policy
Search the archive
Unless otherwise stated , the copy of the website is licensed under a CC-BY International License
Greenpeace International 2019
We use cookies to enhance your experience. By clicking "Got it!" you agree to our
Privacy & Cookies Policy
. You can
change your cookies settings anytime
.
© 2014-2019 ЯВИКС - все права защищены.